Coalition to Abolish Slavery & Trafficking
• • ATEST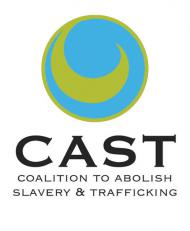 Coalition to Abolish Slavery & Trafficking (CAST)
CAST, based in Los Angeles, provides comprehensive social and legal services to survivors of all forms of human trafficking in the United States. It also conducts extensive outreach, advocacy, and training efforts based on a survivors-centered approach to ending modern-day slavery.
Related Content
Coalition of Immokalee Workers (CIW) CIW is a community-based farm worker...