Human Trafficking Report Tracks U.S. Criminal and Civil Court Cases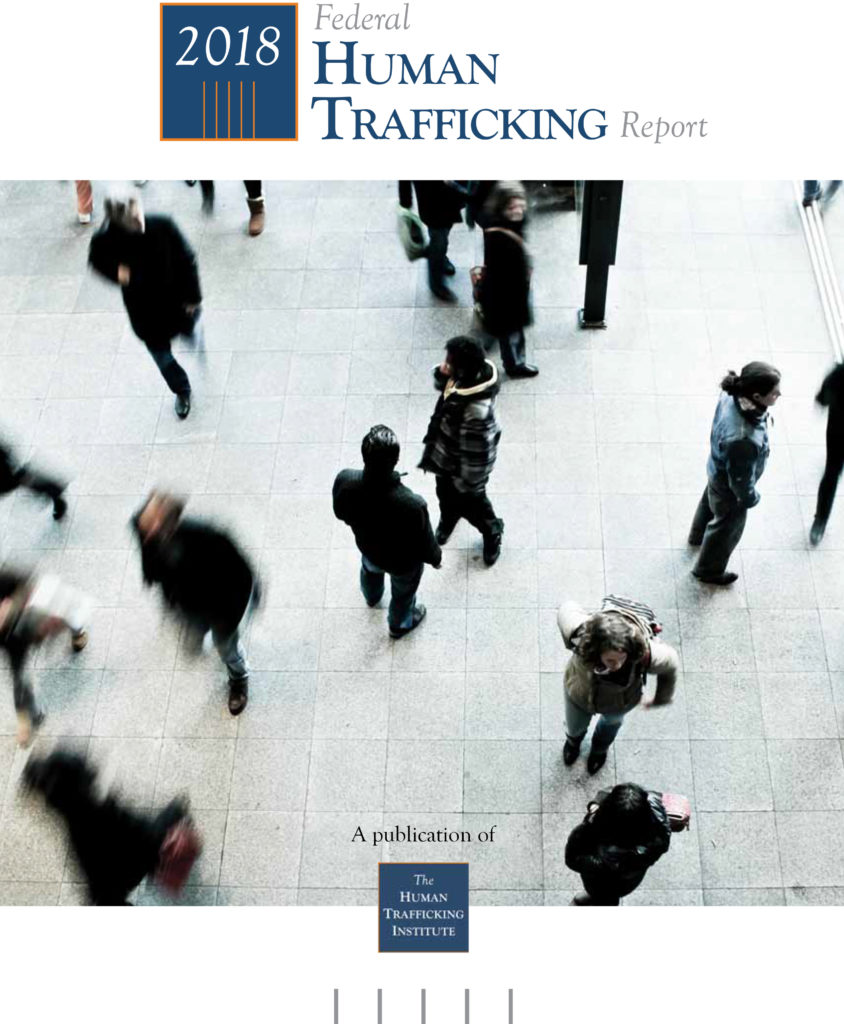 The Human Trafficking Institute, an ATEST member organization, reports that 771 anti-trafficking cases were in progress in federal courts nationwide last year. That's the topline figure from the institute's 2018 Federal Human Trafficking Report, released today in Washington.
"Holding human traffickers accountable through criminal investigations and prosecutions, as well as civil lawsuits, is a crucial element of an effective, victim-centered approach to combating human trafficking," the report says.
The majority of 2018 active cases (88.2 percent) were criminal prosecutions. The remaining cases (11.8 percent) were civil suits. New cases initiated in federal courts were mostly sex trafficking violations (95 percent), with the remainder (4.7 percent) being labor trafficking cases. More than half of the cases overall were sex trafficking of children.
Of the 359 defendants whose charges were resolved last year, 96.4 percent resulted in a conviction.
The top ten hot spots for cases identified in the report include, New York, Maryland, Florida, Texas, Iowa, Pennsylvania, Oregon and South Carolina.
The 2018 report is the second year that the institute has documented the scope of legal action against human traffickers in federal courts inside the U.S. "We believe these resources represent an important step forward in our understanding of human trafficking cases," the report says.
See the full report here.